Why Wonderbelly?
Because relief from digestive issues like heartburn, acid indigestion and a sour stomach can taste great and come from clean ingredients. Wonderbelly Antacid™ uses the same active ingredient as the leading brands and is free from talc, dyes, parabens, artificial sweeteners and genetically modified substances. Wonderbelly is committed to happy bellies, healthy people and a cleaner planet.
Fast, Clean and Tasty Relief
We choose our ingredients carefully.
Wonderbelly Ingredients
Calcium Carbonate
Natural Flavors
Vegetable Cellulose
Vegetable Stearate
Corn Starch
Sucrose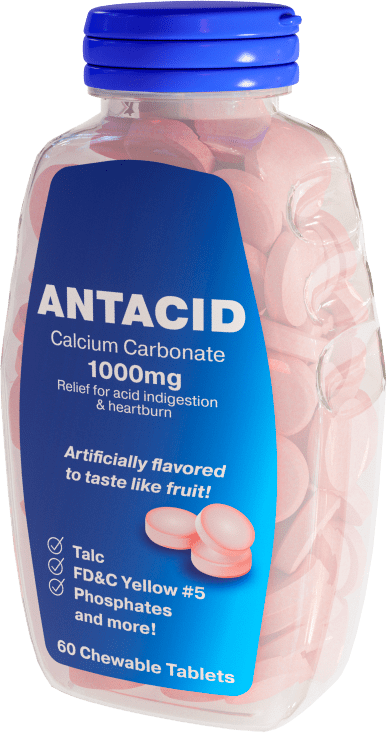 Other Antacid Ingredients
Talc
Propylparaben
Acesulfame K
FD&C Yellow #5 Aluminum Lake
Sucralose
Titanium Dioxide
Ammonium Hydroxide
Methylparaben
N-butyl Alcohol
Ethyl Acetate
Corn Syrup Solids
Tert-butylhydroquinone (TBHQ)
Polyvinylpyrrolidone (PVP)
Trust the Science.
Meet Wonderbelly's team of industry-leading medical advisors.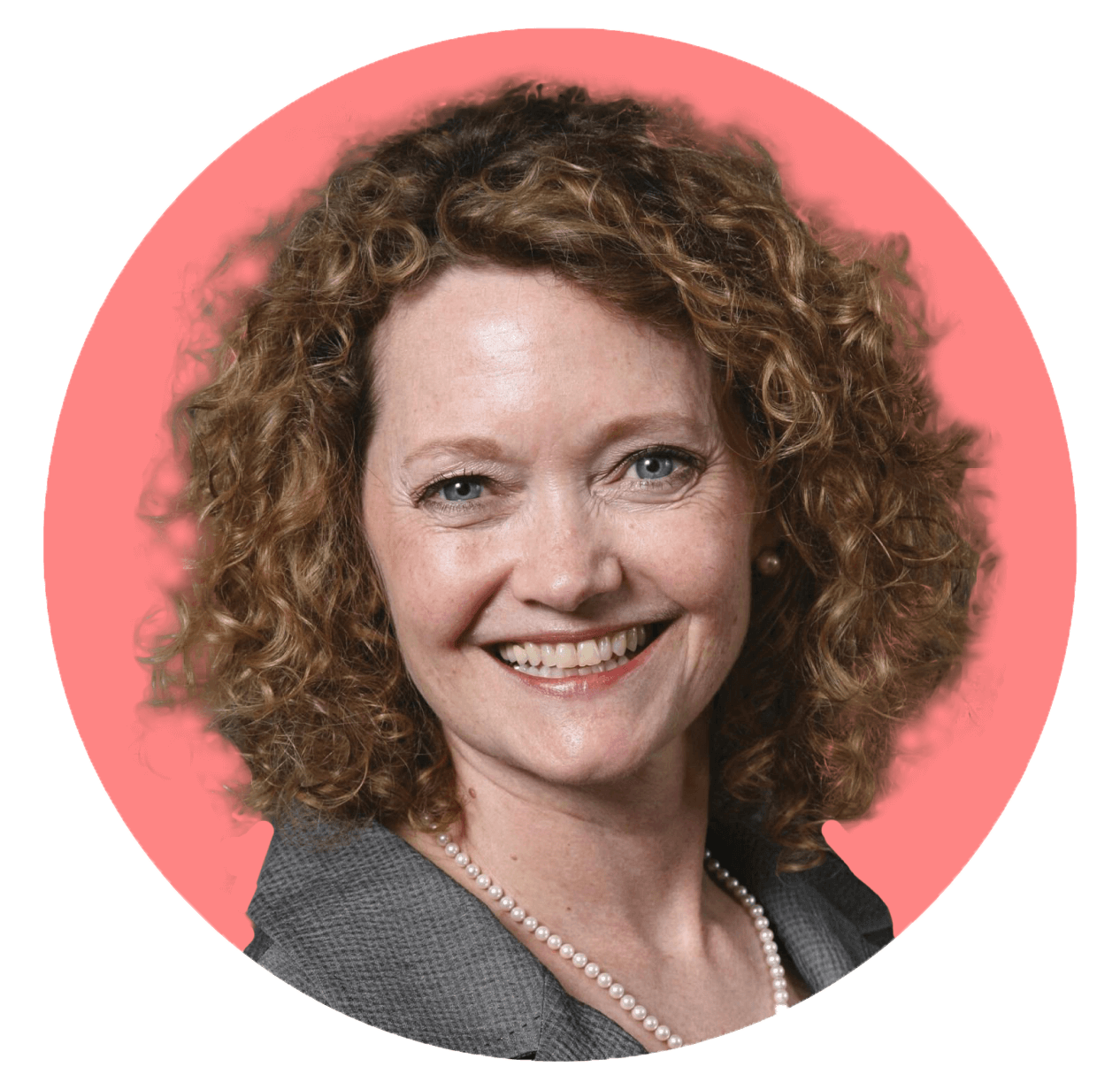 Gail Hecht, MD
Professor of Medicine & Microbiology and past American Gastroenterological Association President
Dr. Hecht was Division Director of Gastroenterology and Nutrition at Loyola University Chicago and Chief of Digestive Diseases and Nutrition at University of Illinois–Chicago. She was President of the American Gastroenterological Association (AGA) from 2009-10, after serving as Chair of the Intestinal Disorders Section. In 2020, she became only the second woman to receive the Julius Friedenwald Medal, the highest honor bestowed by the AGA for an individual's lifelong contributions to the field of gastroenterology. Her NIH and VA funded research has focused on E. coli and the impact of gut microbiome on intestinal function and health.
Emeran Mayer, MD, PhD
Pioneering Gastroenterologist & Neuroscientist and Best-Selling Author
Dr. Mayer is a Professor in the Departments of Medicine, Physiology and Psychiatry at the David Geffen School of Medicine at UCLA. He is a pioneer of—and leading researcher in—the role of mind-brain-gut interactions in health and chronic disease. He was the recipient of the 2016 Paul D McLean award from the American Psychosomatic Society and the Distinguished Mentor Award from the American Gastroenterological Association. He has been interviewed on NPR and PBS and by national and international media outlets including the Los Angeles Times, Atlantic, Time, Newsweek, and National Geographic. He has published more than 300 scientific papers and co-edited 3 books. His book, The Mind-Gut Connection, was published by HarperCollins in 2016 and has been translated into 14 languages.
Howard C. Mandel, MD, FACOG
One of America's top OB-GYNs, Board of Directors of the National Board of Physicians & Surgeons
Dr. Mandel is an award-winning, practicing Obstetrician Gynecologist who has dedicated his life to the practice of high-quality health care and assuring access to such care. Mandel received his degrees from The Johns Hopkins University and NYU School of Medicine. Dr. Mandel also serves as the President of the City of Los Angeles Health Commission, on the Board of Directors of the National Board of Physicians & Surgeons, current advisor to two sitting Senators, advised the House of Representatives serving on the National Physician's Council for Health Care Policy and has previously served on "Obama for America Health Policy Advisory Committee" advocating for equal access to health care for women, children, the homeless and underrepresented populations. Most recently he was selected as one of the "Leaders of Influence: Top Los Angeles Doctors" by the Los Angeles Business Journal and previously one of the Top Three Gynecologists in Los Angeles. Dr. Mandel has been recognized for his leadership and public service by the American College of Obstetrics and Gynecology, American Association of Gynecologic Laparoscopists, Cedars-Sinai Medical Center, New York University School of Medicine, and The Johns Hopkins University Distinguished Alumnus Award.
happy planet
Infinitely Recyclable
Wonderbelly's bottles are made of aluminum in order to reduce our reliance on single-use plastics. Plus our bottles are infinitely recyclable! That means that after you've recycled it, your bottle could become a can of seltzer or a tin of peaches one day. Dream big, bottle. Dream big.
Wonderbelly's flavors are formulated to be enjoyable and delicious, so you can get rid of heartburn without leaving a bad taste in your mouth.
Spill Your Guts
Join us as we talk about the hard sh*t